Victory Christian Academy is accredited by Cognia, (formerly AdvancEd), Florida League of Christian Schools (FLOCS), and International League of Christian Schools (ILCS).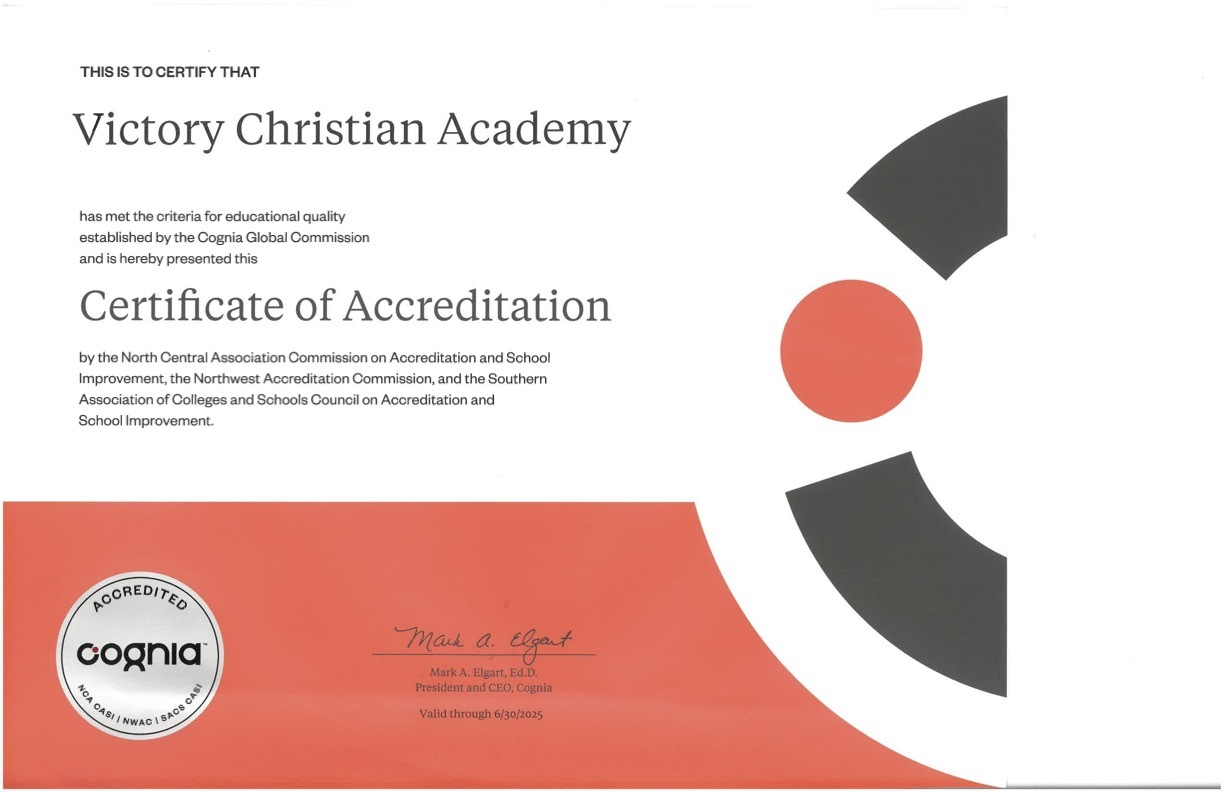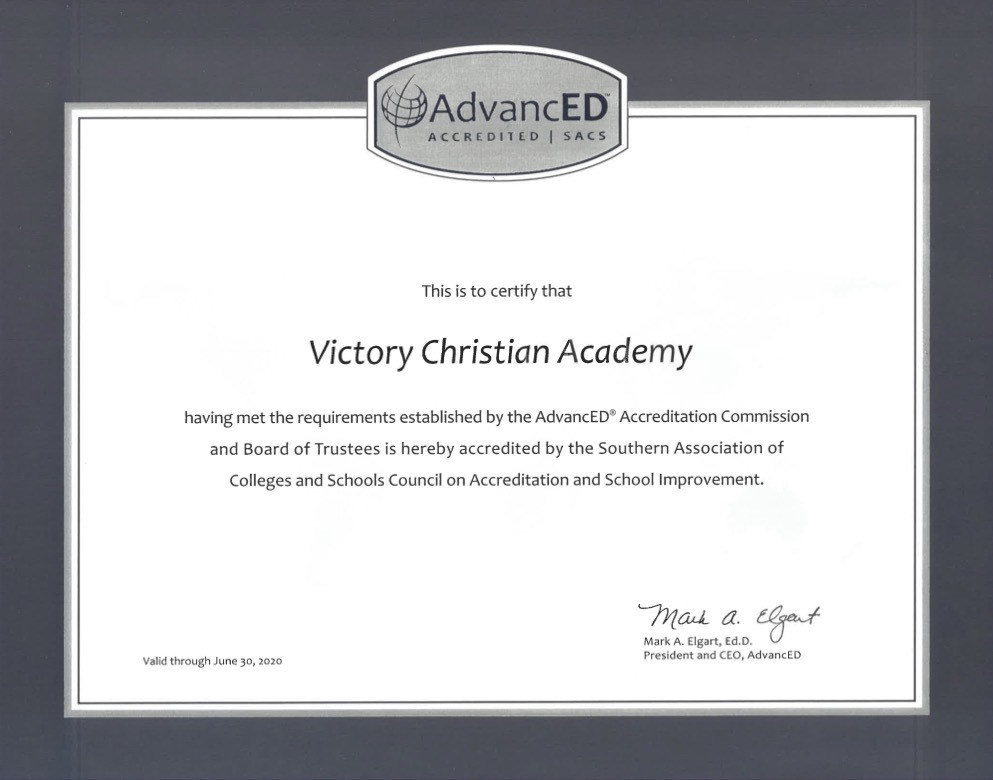 In compliance with Senate Bill 1712, the Ethics in Education Act, sections 1002.421 and 1006.061, please be informed that:
All employees have a duty to report actual or suspected cases of child abuse, abandonment, or neglect. The law provides immunity from liability if you report. You have a duty to comply with all child protective investigations. The statewide toll-free abuse hotline number is 1-800-96ABUSE.
The process to report misconduct by instructional personnel or school administrators which affects the health, safety, or welfare of a student is to immediately notify in writing or personal communication (in person or via telephone, 863-858-5614) one of the following contacts:

Administrator/Headmaster: Mrs. Karla Collins
Administrator/Secondary Principal: Mr. Mark Thomas
Assistant Principal: Mrs. Mallory Payne
Administrator of Student Services: Mrs. Rhonda Borders
Preschool Director: Mrs. Melody Butler
Failure by employees to report cases of abuse or misconduct carry a penalty up to and including termination.